Thousands of years before even contemporary medicine provided scientific corroboration for the mind-body inter-connection, the profoundly wise scholars of India gave birth to Ayurveda, which persists to be one of the world's most advanced and ardent mind-body health technique. More than a mere system of treating disease and ailment, Ayurveda is a science of life (Ayur = life, Veda = science or knowledge). It offers the body of wisdom of traditional medicines designed to help people stay vibrant, energetic and healthy while realizing their full human potential and capabilities.
The main fundamental rules of Ayurveda are that the mind and the body are connected in a way that are impossible to seperate, and nothing has more strength to cure and transform the body than the mind. Immunity from illness depends upon augmenting our own understanding, bringing it into balance, and then extending that balance to the body. This process isn't as intricate as it may sound. For example, when you meditate you effortlessly enter a state of expanded awareness and inner peace that reinvigorates the mind and reinstates stability. Since the mind and body are inseparable, the body is naturally balanced through the implementation of meditation. In the state of relaxed consciousness created through meditation, your heart rate and breath slow, your body decreases the production of "stress" hormones such as cortisol and adrenaline, and you increase the production of neurotransmitters that enhance wellbeing, including serotonin, dopamine, oxytocin, and endorphins.

The age old practice of Ayurveda believes we're made up of three different 'body types' that equates to our physical and personality attributes, known as doshas. These are: vata, pitta and kapha, each of which represents two of the five universal elements (a combination of either, air, fire, water, earth). Ayurvedic principles believe that each individual contains diverse proportions of each dosha, generally one or two in dominance. Our naturally predominant dosha does not denote imbalance, but rather how – or who – we are in our most healthy, balanced state. Mind-body health and harmony may be challenged when any of the doshas become aggravated or unstable. Understanding Identifying your predominant dosha and potential imbalances, which an Ayurvedic practitioner can assist with, is the secret to keeping your mind-body balance in check.
Ayurveda in its journey to transform dishes that create the perfect balance in the body has also invented cooking methods that are termed healthy today, like pan frying, roasting, steaming and blanching. The answer to why dishes in Indian cuisine are fried while others are steamed or roasted can be found in Ayurveda. This ancient science actually discovered how cooking and the time taken to cook can change the composition of a particular food and its effect on the body. Like the lycopene in tomatoes, which intensifies while cooking can be easily extracted. The same goes for onion. Tempering it with hing (asafoetida) balances the diuretic properties in onion that makes it good for cough and cold and helps in digestion. In fact, ayurvedic cooking prohibits from using fried brown onions that have lost all their nutrients and can cause acidity in a few cases. Blanching carrots robs them off their betacarotene, and so best eaten raw. In fact the all-popular steam cooking done by wrapping vegetable in a leaf is also quintessentially Ayurvedic practise.
Kheer (Rice Pudding) , a dish that was first mentioned in the Ramayana was in fact an Ayurvedic invention. It combines the fat in milk with the starch in rice to boost energy.
The art of lactic fermentation and its use was yet another invention of Ayurveda to the culinary world. The proof of this is the high use of ghee and yogurt in Ayurveda to treat a huge array of diseases, from constipation to ulcers and even hangovers. An old scripture traced to the Gupta period states that Ghee was consumed by Khastriya soldiers before the war. It is said that after the Kalinga war, Emperor Ashoka gave up meat in favour of vegetarian food, five times a week, because it kept him agile and alert. Soups, yet another innovation from Ayurveda, too were hugely consumed back in time. In Chola dynasty back in the 3rd century BCE, it was used both as a morning beverage and for enhancing appetite. Soup was often the food given to new lactating mothers to regain strength.
Salads, mostly prepared raw with ginger julienne and lemon juice, were first consumed during the 200BCE was also credited to Ayurveda. The 'raw food diet' was adopted by the Buddhist from Kalinga (present day Odisha and West Bengal) who took it to other countries and continents while they travelled. Many food historians attribute the tradition of eating raw food or par boiled food in Chinese cuisine to Ayurveda and to the Chinese pilgrim Fa Hsien (c. 337–422 AD), who visited India to document the culinary and health system, notes that Indian cuisine then, especially the vegetarian side, used minimum spices and cooking time so as to impart that right flavour to the dish without compromising on the nutrients.
According to Ayurveda, the best way to cook vegetables is to sauté them in ghee with spices. By first sautéing the spices in ghee, the volatile oils of the spices are drawn out into the ghee. These spices have therapeutic value. Turmeric, for example, has been found to be an antioxidant, and other spices such as cumin and coriander help with digestion and assimilation. The spices cook into the vegetables act as carriers, transporting nutrient from the vegetables into the bloodstream as we consume them. They also make the food taste aromatic and delicious.
Ghee is considered beneficial oil in Ayurveda. According to traditional ayurvedic texts, it is a rasayana – a Sanskrit word, with the literal meaning: Path (āyana) of essence (rasa). It is a term that in early ayurvedic medicine means the science of lengthening lifespan, good for overall well-being and longevity. Modern research shows that it is an antioxidant and contains beta- carotene. Since the milk solids have been removed, ghee does not spoil easily like vegetable oils do. If you are on a weight loss program, limit your intake of ghee or oil to judicious amounts. It is this philosophy of cooking that is still followed by those practicing Ayurveda, and makes it a healing and restorative cuisine. What also lends ayurvedic cooking its unique identity aside the cooking method used for each food and the good use of local ingredients, is the use of certain herbs and practices. Most recipes in Ayurveda call for kasturi (curcuma aromatic), a fragrant variety of turmeric root instead of ordinary turmeric (curcuma longa) because of its aroma and nutrients. It also uses a lot of flowers and berries in its dishes instead of spices like chillies to extract the required flavor without too much cooking. So assuming that Ayurvedic dishes are all bland is truly a misconception. A spice and meat jaded palate will find it high on subtlety, but that is because each dish is made to suit a person's character, which is a mix of Vatta Pitta and Kapha.
10 common herbs and spices used in Ayurveda.
HARIDRA:
Commonly known as turmeric, haridra has a bright yellow color and it tastes bitter and astringent. It has anti-inflammatory, antiseptic, antibacterial, anti-oxidant, anti-viral and anti-fungal properties. Turmeric is used in the treatment of health problems like constipation, hemorrhoids, eye disorders, dysentery, parasites, hemorrhoids, high cholesterol, coughs, lupus, conjunctivitis, diabetes and many types of cancer like breast cancer, colon cancer and lung cancer.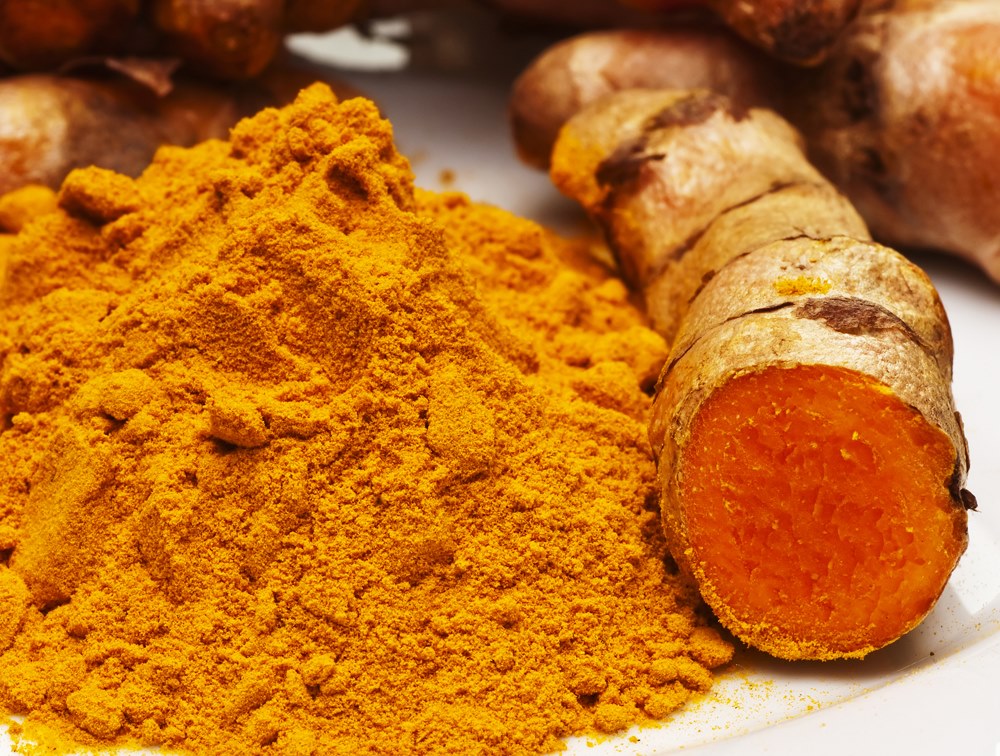 Picture Credit: Fanatic Cook
AMALAKI:
Also known as amla or Indian gooseberry, Amalaki is a small fruit, pale green or yellowish green in color. The taste of this fruit is very sour. It has antioxidant, diuretic, antiviral, antimicrobial, antipyretic, anti-inflammatory and anti-anemia properties. For centuries, people have amla to treat a wide range of illnesses like hyperacidity, constipation, ulcers, hepatitis, colitis, high cholesterol, diabetes and anemia. It can prevent cancer and protect the liver, heart, kidney and nerves.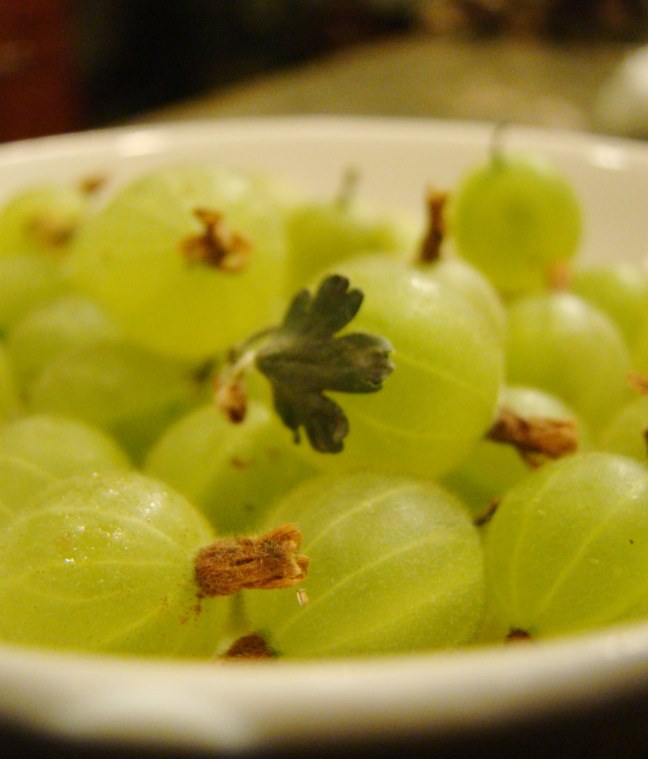 BRAHMI:
Also known by the name of Bacopa or Indian Gotu kola, Brahmi is a small, creeping herb with numerous branches. It is bitter in taste. Research has shown that Brahmi has Antioxidant, Cardio tonic and anticancer properties. Brahmi helps restore memory, higher cognitive and neurological functions. It is highly effective against diseases like bronchitis, asthma, epilepsy, insomnia, hoarseness, arthritis, rheumatism, backache, constipation, fever, digestive problems, depression, autism and all sorts of skin problems like eczema, psoriasis, abscess and ulcerations.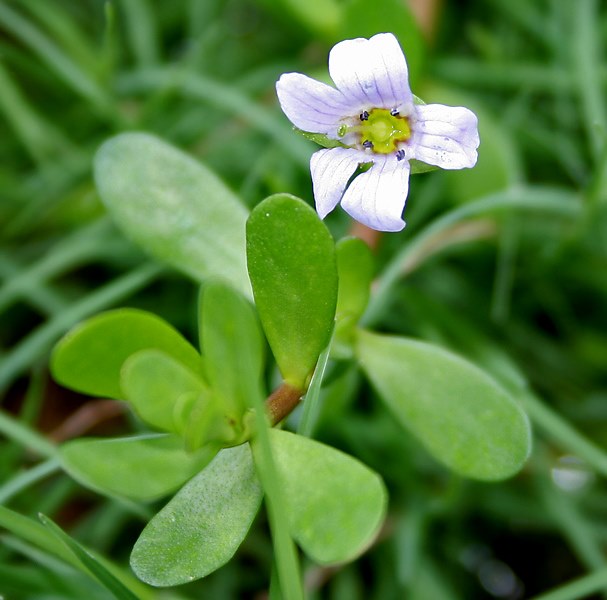 MANJISTHA:
Popularly known as Red Madder Root, Manjistha is a climber, usually growing over other bushes or trees. The roots as well as the stems are used for medicinal used. It has astringent, anti-bacterial and diuretic properties. This plant is used to treat dropsy, paralysis, jaundice, amenorrhea, menopause, visceral and hepatic obstructions, skin diseases, chronic diarrhea, intestinal debility, rheumatism, tuberculosis, intestinal ulcer gallstones and stones of the urinary tract, bleeding disorders, and much more. It also works as a blood purifier for skin diseases and to improve the complexion.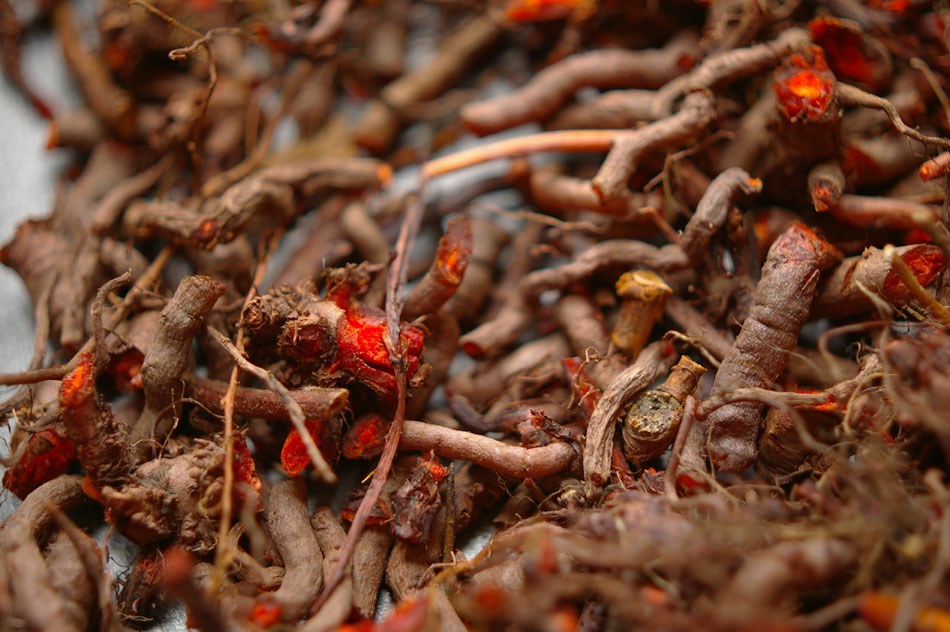 NEEM:
Also popular by the names of Indian Lilac or margosa, Neem has been used for centuries by millions of people for its medicinal properties. It has antibacterial, antifungal, anti-ulcer, blood purifier, and antipyretic, anti parasitic, antiseptic, and antiemetic properties. Various parts of the tree are used in Ayurveda for treating a plethora of health problems. This herb is used to treat diabetes, leprosy, itching, blood disorders, intestinal worms, piles, dysentery, jaundice, vomiting, wounds, eye disease, paraplegia, female genital diseases and all kinds of fevers.
JEERA:
Jeera also known as cumin seed has been used in Indian cooking for centuries. The nutty peppery flavor of cumin seeds can make any food yummy. In Ayurveda this common spice is used to treat different health problems due to its antiseptic, carminative, diuretic, antispasmodic, anti inflammatory, antioxidant and anti-flatulent properties. It is used in the treatment of various health problems like indigestion, amnesia, diarrhea, morning sickness, nausea, acidity, flatulence, stomach pain, common cold, cough, and insomnia.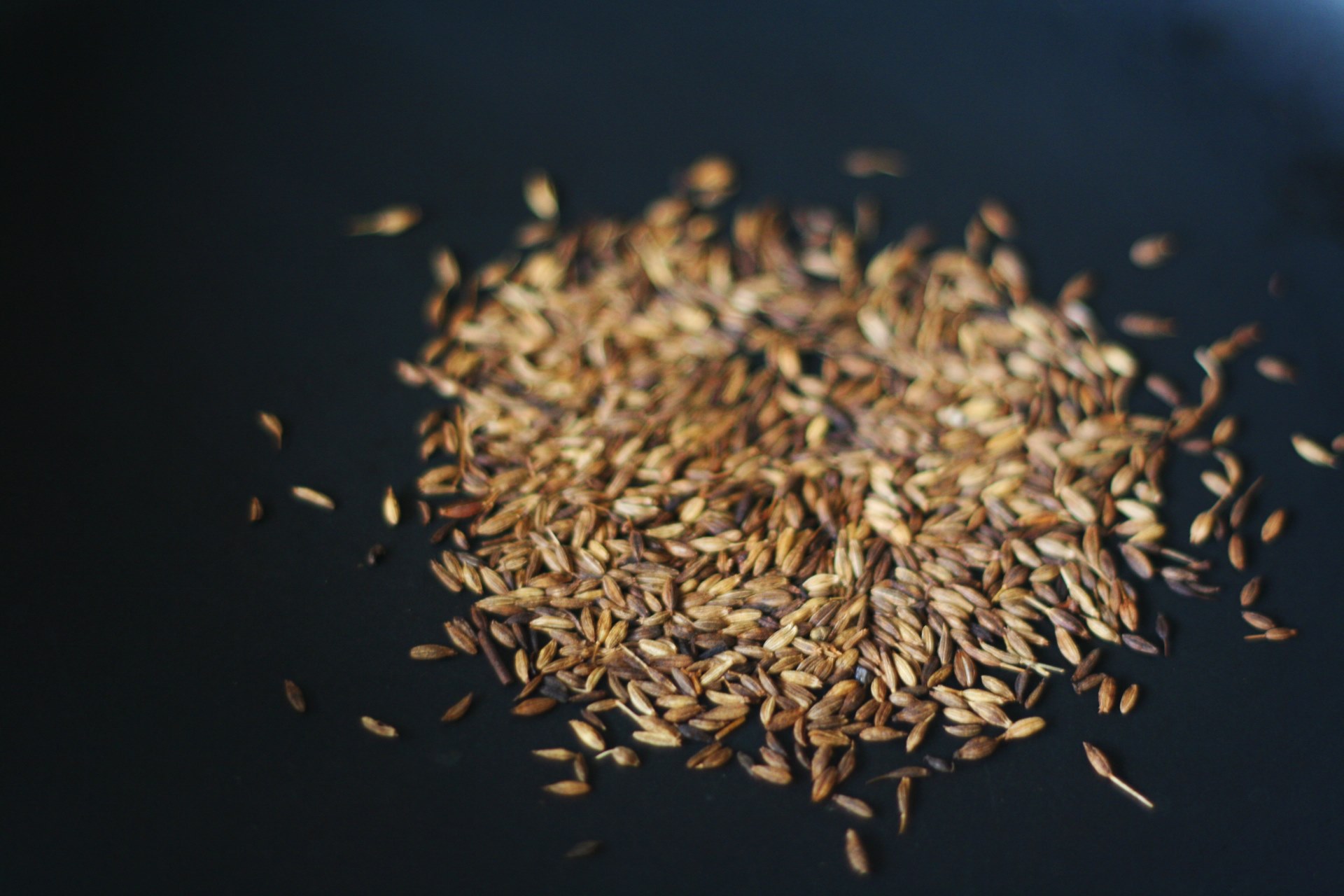 Picture Credit: Kris A
DHANYA:
Also known by the name of coriander, dhanya has been used as a flavoring agent and medicinal plant since ancient times. In Ayurveda both the seeds and the leaves of this plant are used for treating many health problems. It has anti-inflammatory, anti-oxidant, anti-septic, antipyretic, anti-fungal, cooling and diuretic properties. It is used to treat health problems like arthritis, stomach gas, urinary tract infections, and nausea, mood swings associated with menstruation, menstrual cramping, bloating, anemia, irritable bowel syndrome, diarrhea, diabetes, bladder infection, intense itching, conjunctivitis, and eczema.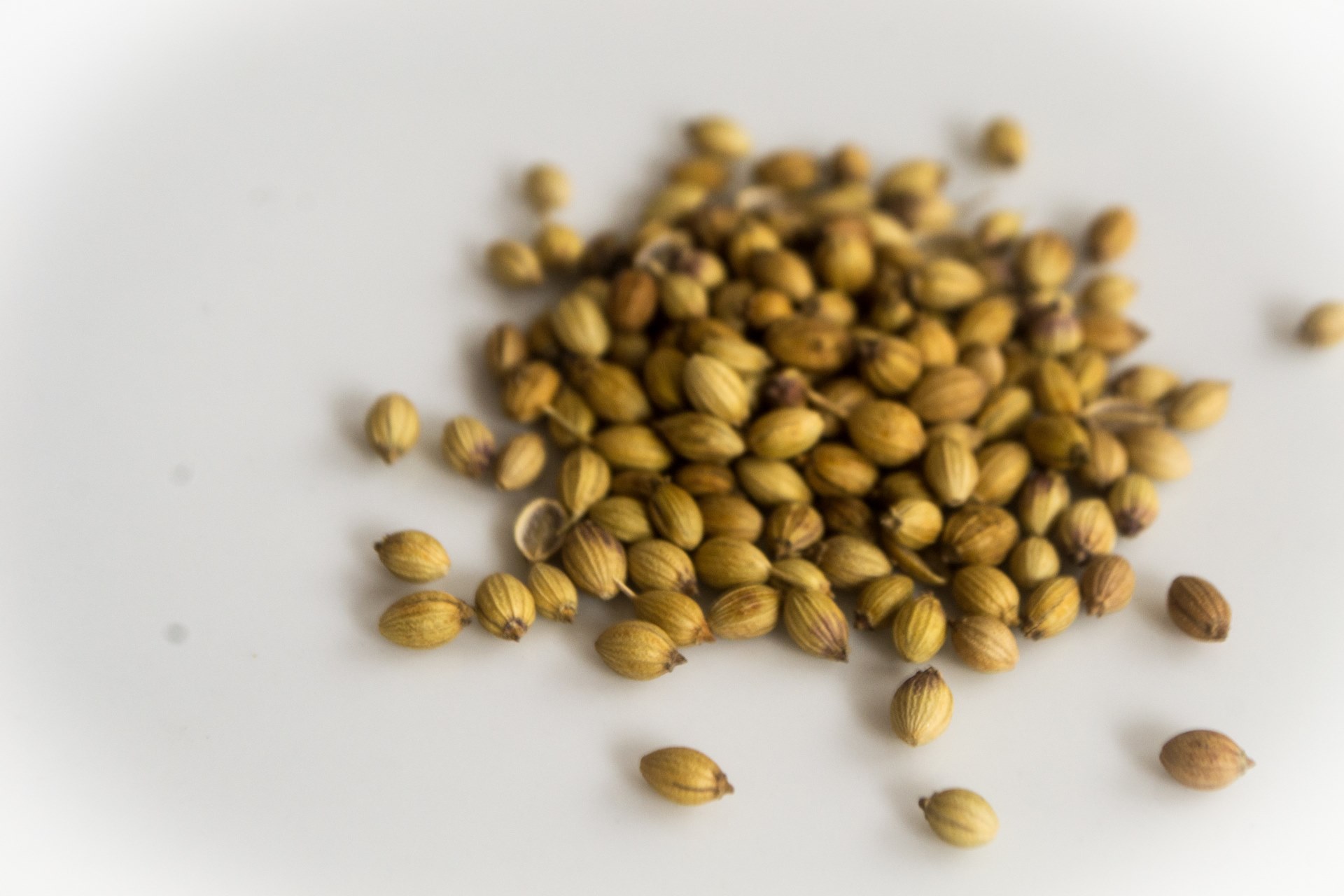 Picture Credit: Emily Barney
DHRUT KUMARI:
Also known as Aloe vera, this herbal plant is often described as a "wonder plant". It is a succulent and mucilaginous plant that can grow up to 40 inches in height. The thick and heavy green leaves contain the precious healing gel that provides many health benefits. Aloe vera gel has disinfectant, anti-biotic, anti-microbial, germicidal, anti-bacterial, anti-septic, anti-fungal and anti- viral properties. The gel is used in the treatment of cuts, minor burns, constipation, enlarged liver, hepatitis, bronchitis, asthma, tumors, Candida infections, diabetes, colon cancer, high blood pressure, arthritis and various types of skin infections.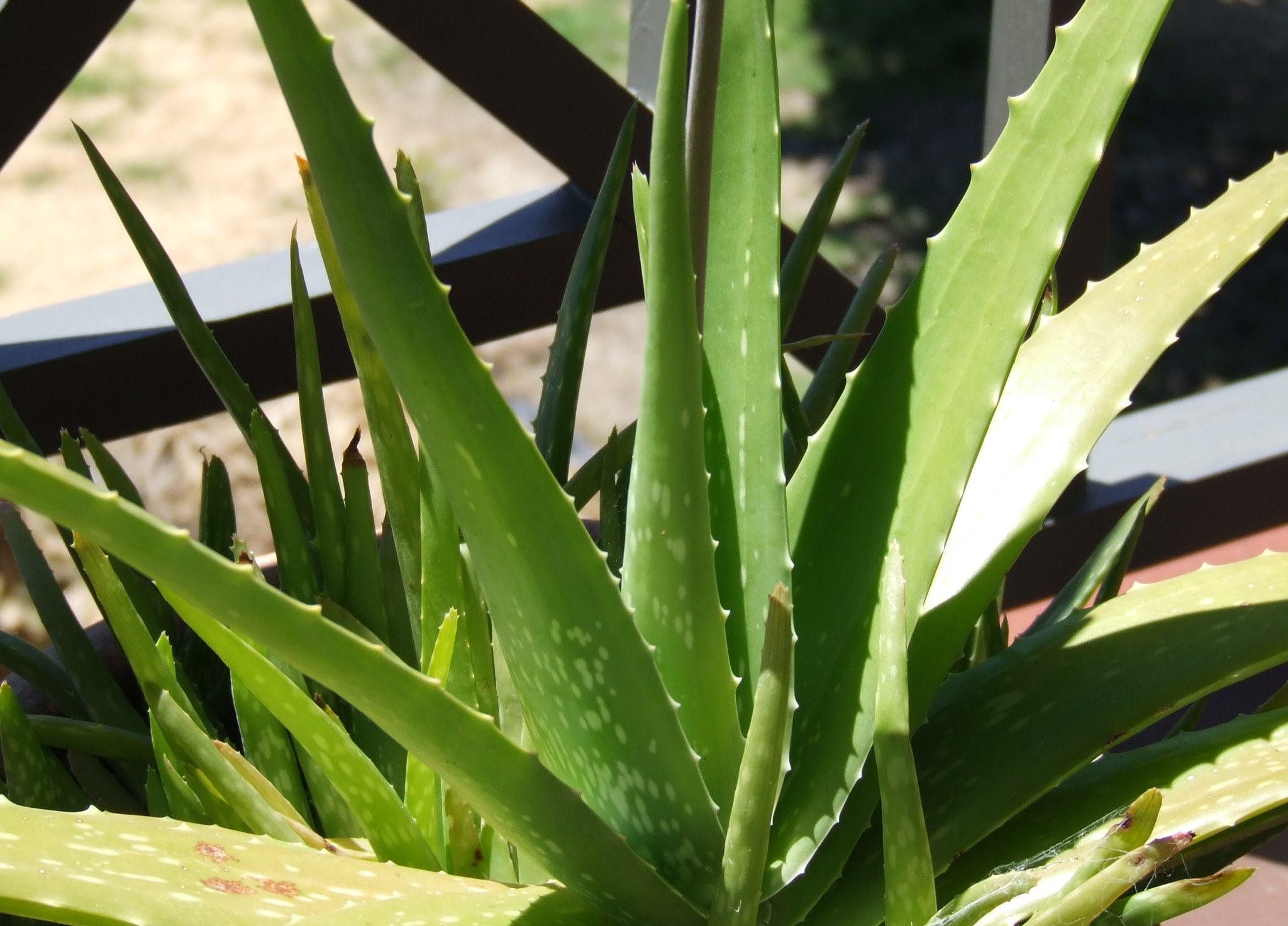 TULSI:
Also known as Holy Basil this plant is actually considered sacred by many religious groups. It is a small plant with small leaves, and has hairy stems and very soothing fragrance. It has demulcent, expectorant, anti catarrhal, antispasmodic, diaphoretic, digestive stimulant, antimicrobial, antifungal, anti parasitic and antibacterial properties. Ayurvedic practitioners use holy basil to treat a myriad of ailments like arthritis pain, back pain, headache, influenza, common cold, asthma, bronchitis, heart disease, fever, viral hepatitis, diabetes, malaria, tuberculosis and ringworm.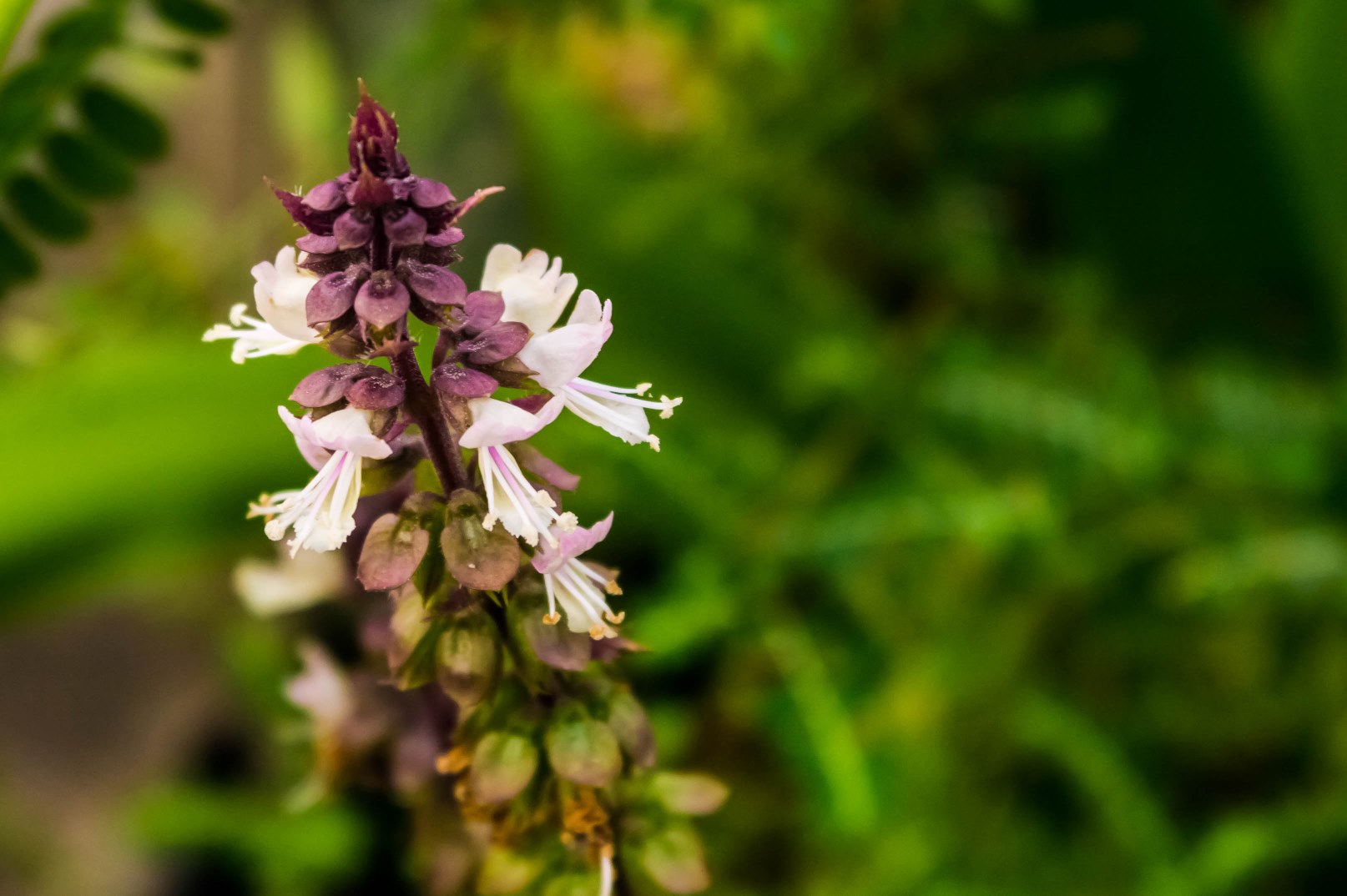 Picture Credit:
Thangaraj
Kumaravel
YASHTI MADHU:
Yasthi Madhu or licorice root has been used as a powerful medicine in both Ayurveda and various forms of modern medicine. Licorice root works as an expectorant, anti-spasmodic, anti- inflammatory, laxative, hypertensive, anti-ulcer, estrogenic, antibacterial, anti-fungal, and immune stimulant. The sweet and cooling taste of licorice root is used to treat peptic ulcers, canker sores, acid reflux, cough, asthma, eczema, osteoarthritis, liver disorders, malaria, tuberculosis, food poisoning, sore throat, common cold, ulcers, nervous exhaustion, cystitis and chronic fatigue syndrome (CFS).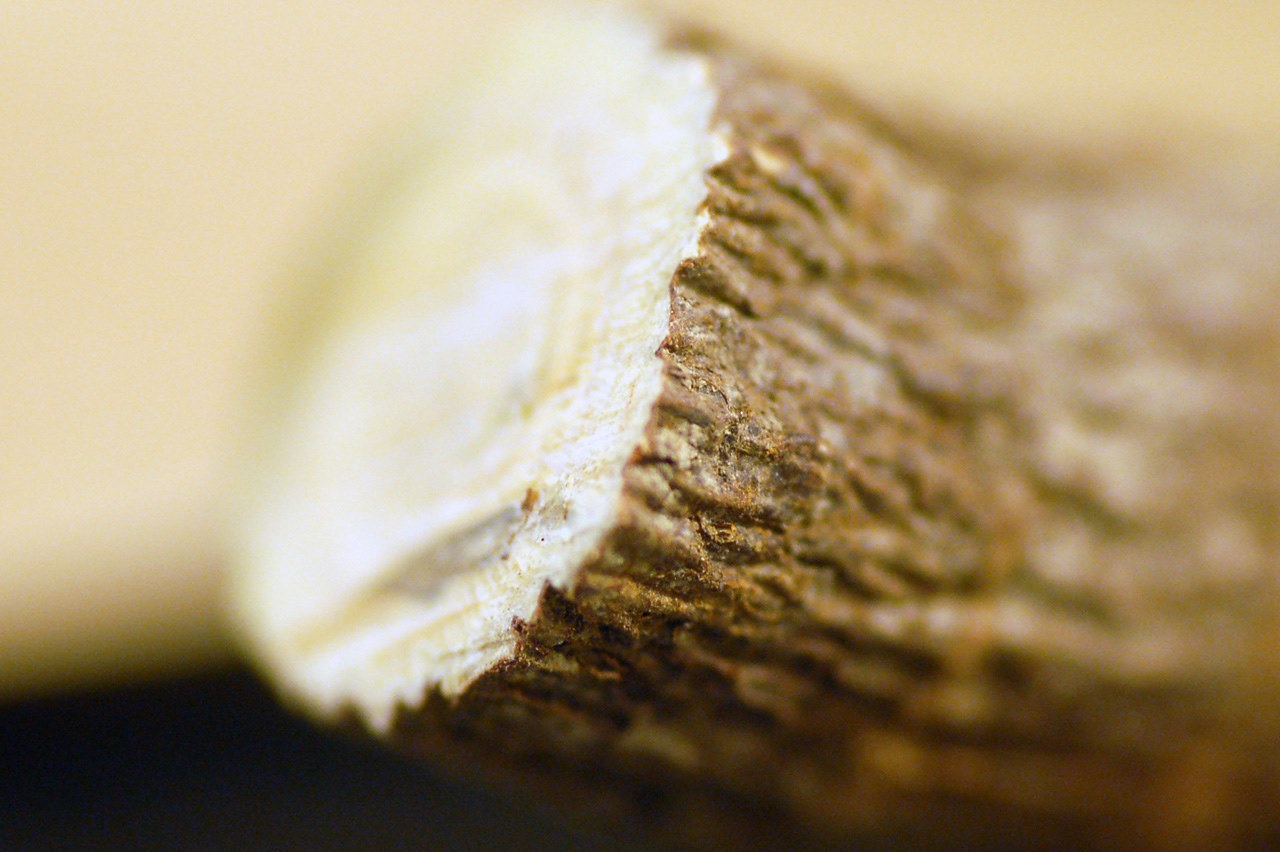 Picture Credit: denAsuncioner
Apart from the above mentioned spices and herbs, there are many more natural ingredients that are used in Ayurveda. When choosing an herb or spice to consume for whatever health problem that you have, make sure to do thorough research and always consult your doctor if it's okay to take any of these natural ingredients.